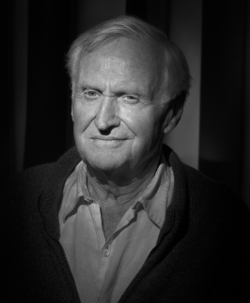 Founder
One of Britain's most acclaimed directors, John Boorman is also known as one of the commercial mainstream's most independently-minded directors. He has been quoted as saying "filmmaking is the process of turning money into light and then back into money again," an epigram whose simplicity has in many ways defined the trajectory of his career. Boorman has also produced most of his own films and is regarded by film bonders as a highly responsible producer who always brings a film in on - or more usually under - budget with very high production values.
Hollywood Debut
Boorman's Hollywood directing debut was with cult classic Point Blank (1967), which The Sunday Times has named as one of the ten best thrillers of all time. His first nomination at the Cannes International Film Festival was for Best Direction on Leo the Last (1970). Boorman's Deliverance (1972), nominated for three Oscars, quickly became a classic. Other well-known works by John Boorman include Zardoz (1973; starring Sean Connery), Exorcist II: The Heretic (1977), The Emerald Forest (1985) and the acclaimed Excalibur (1981).
Best Direction Award
With Hope and Glory (1987), Boorman's incredible narrative strength came back to the forefront. A surprisingly gentle, semi-autobiographical account of a boy's experiences during the London Blitz, it was hailed for its unforced exuberance. The General (1998) – which told the story of legendary, real-life Irish crime lord Martin Cahill – won the Best Direction award at Cannes. In 2004, John directed In My Country starring Samuel Jackson and Juliette Binoche, which won the peace award at the 2004 Berlin Film Festival.
Recent Features
Boorman's most recent picture, Queen & Country (2014), premiered at Directors' Fortnight at the Cannes International Film Festival and was released as a commercial success across the US and Europe in 2015.
Published Author
Boorman is also a published author and has been a contributor and editor to thirteen annual editions of Projections, a series of books published by Faber & Faber (UK), in which filmmakers write about their craft. Boorman is also the author of "Money into Light: The Emerald Forest Diary", which chronicles the three year journey Boorman took to make the film.
Fellowships
In 2013, the British Film Institute bestowed its highest honour to John Boorman with a presentation of a BFI fellowship.
In 2004, Boorman was awarded the BAFTA Fellowship, a lifetime achievement award presented by the British Academy of Film and Television Arts "in recognition of outstanding achievement in the art forms of the moving image".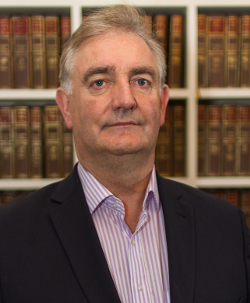 Founder and Chief Executive Officer
Kieran Corrigan is a chartered accountant and barrister. Kieran also lectured in Tax Law in the Trinity College Dublin Law School and University College Dublin Law School.
Film Producer and Financier
Kieran has collaborated with both John Boorman and Roger Corman for over 25 years. He has produced and arranged the financing for a significant number of international motion pictures including Country of My Skull (2004; starring Samuel L Jackson & Juliette Binoche); Evelyn (2002; starring Pierce Brosnan & Julianna Margulies); The Tiger's Tail (2006; starring Kim Cattrall & Brendan Gleeson); The Tailor of Panama (2001; starring Pierce Brosnan, Geoffrey Rush, Jamie Lee Curtis & Daniel Radcliffe); The Serpents Kiss (1997; Ewan McGregor, Richard E. Grant & Greta Scacchi); Journey to Knock (1991; starring John Hurt, David Thewlis), The Treaty (1991 starring Brendan Gleeson) and The General (1998; starring Brendan Gleeson & Jon Voight).
Cannes Premier
A recent production, Queen and Country (2014; starring David Thewlis and Richard E. Grant), written and directed by John Boorman and released in 2015, premiered at the Cannes International Film Festival in 2014 to wide acclaim.
Animation Films
Kieran also financed two major animation features Thumbelina (1994) and Pebble and the Penguin (1995).
Recent Features
Most recently, Kieran was Executive Producer on Supervized (2018), starring Tom Berenger and Beau Bridges and directed by Steve Barron, as well as We Have Always Lived in the Castle (2018), developed by Michael Douglas' production company, and starring Crispin Glover and Sebastian Stan.
Tax Expert
In addition to his experience in the areas of film production and film financing, Kieran is an expert in international tax law and has run a successful accountancy and corporate finance practice for many years. Total funds raised by Kieran for film projects to date have exceeded €150million.
Film Studio
Kieran established, in conjunction with Roger Corman, film studios in Galway, Ireland, which produced a significant number of films and which was responsible for training a large number of individuals who now form a significant core element of the Irish film industry.
Directorships
Kieran was also a director of Alliance Communications and Don Bluth Studios in Ireland. He formerly held the positions of member of the Irish Industrial Development Authority (IDA), the State-owned agency responsible for attracting multi-national investment into Ireland, for ten years, Chairman of the National Building Agency, the State-owned building agency, and a member of the State-controlled Custom House Docks Development Authority which established the Irish Financial Services Centre in Dublin.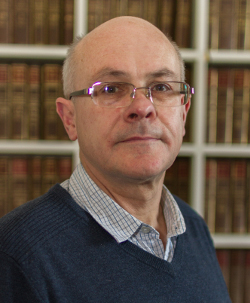 Chief Financial Officer
Joe Binchy is a Chartered Accountant who qualified with Price Waterhouse Cooper and has worked in the film industry for over twenty years.
Film Production Accountant
He has been a financial consultant and supervising accountant on a number of film productions, including Supervized (2018), We Have Always Lived in The Castle (2018), Queen and Country (2015), The Tiger's Tail (2006) and The General (1998).
Film Financier
Joe has arranged finance for a number of productions under both the Irish Section 481 tax relief scheme for film investment and under a variety of international co-production structures.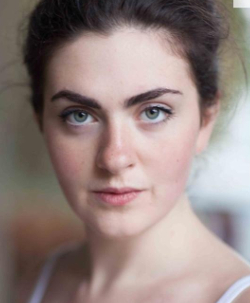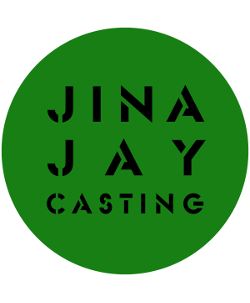 Jina Jay is a casting director whose most recent credits include 'Black Mirror' for Charlie Brooker & Annabel Jones, 'The Little Drummer Girl' for Park Chan-Wook, 'Farming' for Adewale Akinnuoye-Agbaje, 'Darkest Hour' for Joe Wright, 'Rogue One: A Star Wars Story' for Gareth Edwards and 'Bird Box' and 'The Night Manager' for Susanne Bier.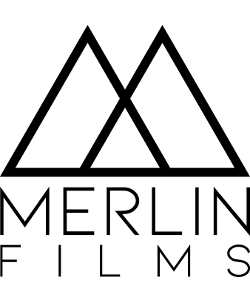 Film Production
Merlin Films is a leading independent Irish film production company, which was founded in 1989. Its directors are Kieran Corrigan, one of Ireland's leading film producers, and John Boorman, the renowned film director. Based in Dublin and with offices in London, Merlin Films has been involved in the production of numerous major feature films for international markets since its inception.
Best Director Award
Independent work produced by Merlin includes The Treaty (1992), Angela Mooney (1996) and The General (1998), the latter of which won the best director award at the Cannes Film Festival. Other major releases include The Tailor of Panama (2001), Evelyn (2002), In My Country (2004), The Tiger's Tail (2006) and Queen and County (2014).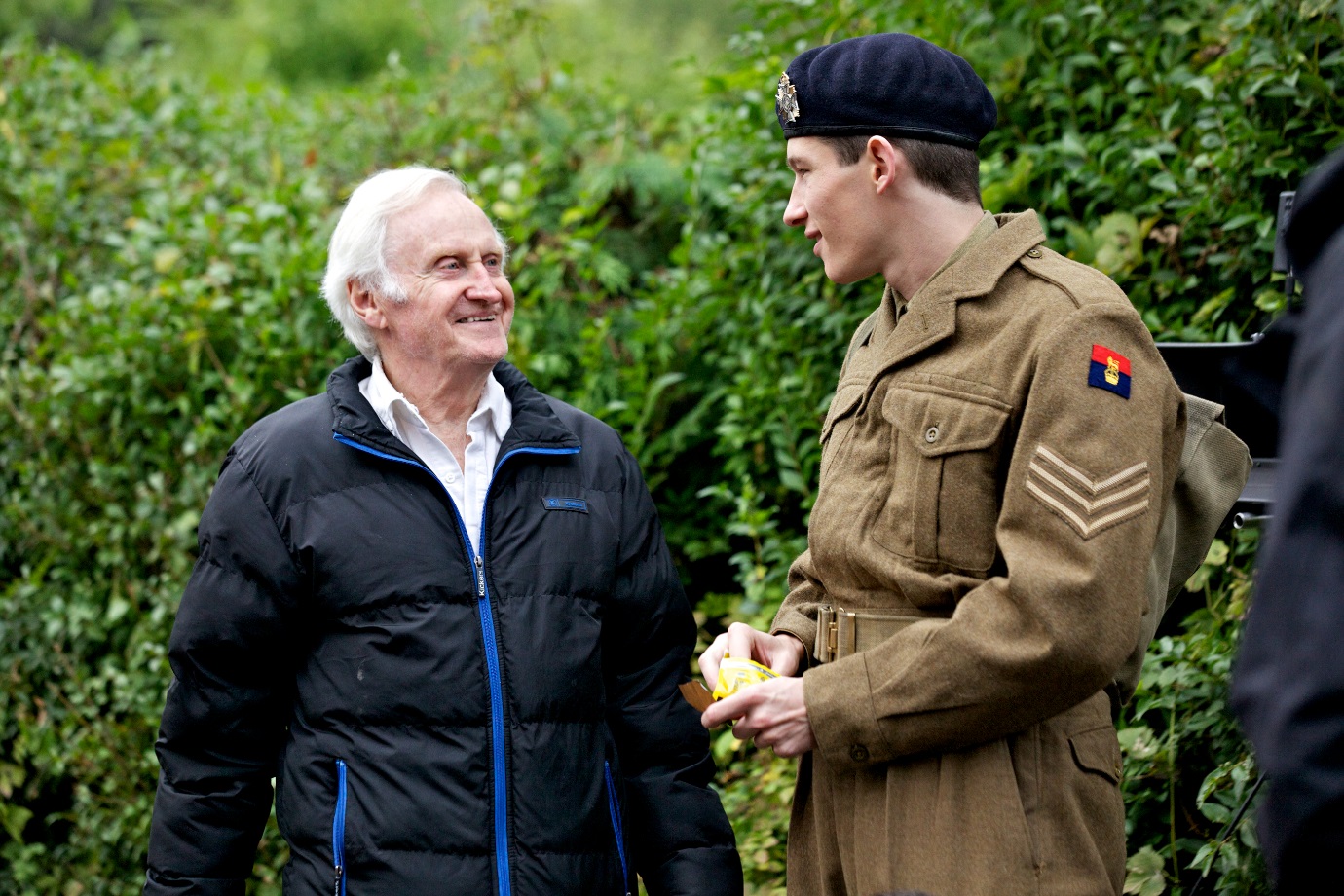 Recent Releases
Recent films include Supervized (2018), starring Tom Berenger and Beau Bridges and directed by Steve Barron, and We Have Always Lived in the Castle (2018), developed by Michael Douglas's production company and starring Crispin Glover, Alexandra Daddario and Sebastian Stan.
International Talent
Merlin Films has worked with international talent for over two decades, including Samuel L Jackson, Pierce Brosnan, Kim Cattrall, Brendan Gleeson, Ewan McGregor, Richard E. Grant, Jamie Lee Curtis, John Hurt and Jon Voight.
Great Point Media
The Great Point group combines a unique blend of Great Point Media's experience in entertainment media, along with Great Point Investment's experience in alternative investments, which has made Great Point one of today's leading suppliers of original media content.