Cutting Edge Facilities
A company run by Kieran Corrigan, founder of the Irish Film School, has secured planning permission to build a new film studio in Ireland based in Ashbourne, Co. Meath, with state-of-the-art filmmaking and film production training facilities. The studio will be the largest in the country and is being designed to attract major international industry players and is set to target high budget television, film, animation and video game markets.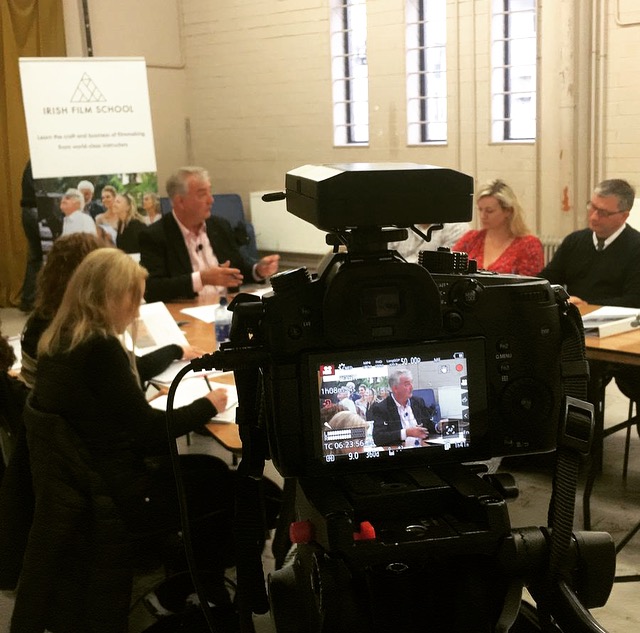 Kieran Corrigan teaching Business of Film Production to our October 2018 Filmmaking student cohort
A Gateway To Work
The film studios will be an integral part of Kieran Corrigan and John Boorman's Irish Film School. Speaking to Vincent Wall on Newstalk recently, Corrigan commented "John feels it is something really important, to impart his knowledge. We want it to be a gateway to work, with intensive and practical courses".
The studio will give future students crucial exposure to high-end TV drama, feature films, VFX, animation facilities and post production work.
The studio will also bring significant employment to the surrounding area of Ashbourne, with Corrigan commenting "Facilities like this will pull in more work for all".
A History Of Training
Corrigan had previously established, in conjunction with legendary Hollywood producer Roger Corman, film studios in Galway, Ireland, which produced a significant number of films and which was responsible for training a large number of individuals who now form a significant core element of the Irish Film Industry.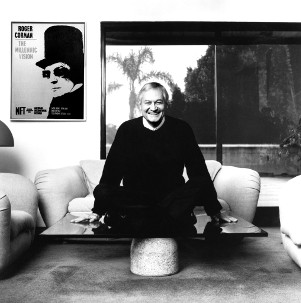 Hollywood legend Roger Corman - co-founder of Galway Film Studios
The studios, based in Tully, Galway, offered an alternative to Dublin centered filmmaking, providing otherwise unimaginable opportunities for young filmmakers in the west of Ireland to experience filmmaking first hand. Prior to this, audiovisual production in Ireland almost exclusively took place on the east coast. 
The Irish Tax Incentive
In October 2018, the industry welcomed the announcement that Section 481 is to be extended beyond 2020. Under the scheme, 32% of all expenditure on films made in Ireland can be claimed back up to a maximum of €70m.
Speaking about the extension, Screen Producers Ireland CEO, Elaine Geraghty, said:
"Section 481 is essential for the sustainability of strong indigenous and internationally competitive Irish Film, TV and Animation industries. The Government's announcement today that this important incentive will be extended to 2024 provides clarity and certainty and enables independent producers to plan their productions beyond 2020, allowing job creation and investment across the country." 
Book Now
The Irish Film School will deliver 2 more film and media courses in 2018. These will take place in Dublin, as well as at its sister school The London Film Institute:
Dublin
Business of Film with Kieran Corrigan & guests: Friday, November 30th 2018

London
VFX with Academy Award winning VFX House DNEG: Saturday, December 1st 2018
2019 Course Programme
Enrolments are also being accepted for courses in Dublin and London in 2019. To reserve your space please book here.