#KickItOpen
In director Guillermo del Toro's acceptance speech for Shape of Water at the 2018 Academy Awards, he championed the fantasy film genre, encouraging other filmmakers to get involved. "This is a door," he concluded. "Kick it open and come in."
This sentiment is echoed by John Boorman and Kieran Corrigan, the founders of the Irish Film School. IFS provide a way for film makers to literally step into the industry.
Mission
Its mission is to deliver high quality, practical, hands-on training in all aspects of the film business, coupled with networking events that bring students and film industry professionals together.
Expert Instructors
IFS instructors are fully qualified, active members of the film industry in all fields of filmmaking: directing, producing, screenwriting, visual FX, cinematography, lighting, sound, editing, post-production and more.
Business Professionals
IFS instructors also work at the business end of the film industry in the domains of finance, legal, tax, insurance, sales and distribution. IFS educators are passionate about passing on their skills and knowledge to a new generation of both filmmakers and business professionals.
Interview with the Founders
I met with John and Kieran recently to ask them both the same question: "What inspired you to set up the Irish Film School?"
John Boorman
"In the past I have often been asked to help out and teach by the film industry and I really do what I can. Young filmmakers often come to me to ask for advice and I try to give it to them.
I have fifty years of experience in filmmaking and I founded the Irish Film School in order to help young filmmakers to avoid all of the mistakes that I have made during my life in film. Also, to communicate my thoughts about film and the kind of film that can be made in the future, using the most modern technologies and equipment."
Kieran Corrigan
"I think that education is such a critical aspect of all industries.  Teaching people best practice in the film industry and training people in the industry are key. I was a teacher for many years in Trinity College Dublin. I taught many aspects of law and so I have first-hand knowledge of the value of education.
I think that the film industry is changing so much right now – it is developing so much in a whole range of areas.  So many other countries are becoming involved in it and so many people want to learn about it- so being involved in education and teaching relevant, practical skills is very important.
John's knowledge, experience and expertise is second to none in the industry and in founding the Irish Film School we have taken a great opportunity to give a unique service to the film industry and to offer courses in filmmaking that are led by instructors who are at the top of their game right now."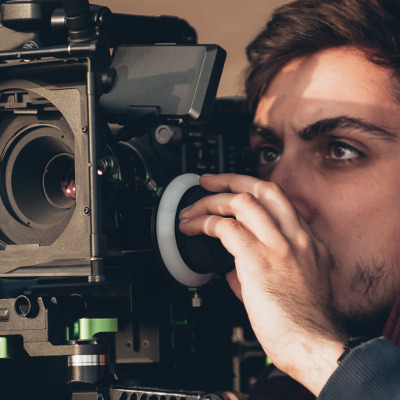 Training Courses
The Irish Film School will be running five courses this Autumn in Dublin and London.
Filmmaking with John Boorman (Deliverance, The General, Queen & Country)
Business of Film with Kieran Corrigan (Tailor of Panama, Supervized)
Film & TV Production with line producer Tom Kane (Kramer v Kramer, Raging Bull)
VFX with Academy Award winners DNEG (Blade Runner 2049, Mission Impossible - Fallout)
Smart Filmmaking with iconic Hollywood director Roger Corman (Little Shop of Horrors, Death Race 2050)
Book Now
We are now taking bookings for the next tranche of our training courses this Autumn.  To reserve your place please book here