The Irish Film School enjoyed a trip to the 71st Cannes Film Festival in May this year, reconnecting with past business partners, making new connections and discovering emerging talent.  

Opening Night
After the success of his films A Separation (2012) and The Salesman (2017), the festival opened with Iranian film director Ashfar Farhadi's Everybody Knows, a thriller starring Penelope Cruz and Javier Bardem. Jury president this year is Cate Blanchett, with jury members including Kristen Stewart, Léa Seydoux and Ava DuVernay.

As some tourists complained of a less star-studded Cannes than in previous years, with only two of the 21 films in competition being from the United States, many cautiously praised the festival for working to focus more on diversity, rather than acting as a platform for the usual suspects.  

Women in Film
It has been a tumultuous year for the film industry following the #MeToo movement against sexual harassment in the workplace, and the festival's reaction to this was under scrutiny. A revolt of sorts took place on Saturday as a statement was unveiled by Cate Blanchett and film veteran Agnes Varda. 82 women, representing the 82 female-directed films that have competed for the Palm d'Or since the festival begun (by contrast, 1645 by male directors have been nominated), stood in solidarity and included Selma Hayek, Jane Fonda and Khadja Nin. "Women are not a minority in the world", read Blanchett, "Yet the current state of our industry says otherwise".

Emerging Talent
Of great interest to the Irish Film School is young and emerging talent and this year's 'Women in Motion' Young Talent Award went to Catalan Director Carla Simón, whose first feature film Summer 1993 represented Spain at the 2018 Oscars. Wonder Woman director Patty Jenkins also spoke and was honoured at the ceremony.

Irish Film Industry
Turning towards the Marche du Cannes, one of the largest film markets in the world, the Irish film industry was represented once more by the Irish Pavilion, managed by the Irish Film Board. The Irish Film Board annual beachfront party continues to be one of the best at Cannes, with Ambassador of Ireland to France, Patricia O'Brien, speaking, and Lord of the Dance, Michael Flatley, in attendance. 27 Irish titles are seeking worldwide distributors at the festival, with two Irish productions, Black 47 (Lance Daly) and Don't Go (David Gleeson) screening as part of the prestigious line-up. Of note also was the Irish Film Board's hosting of a 'Women & Hollywood' event on 14th May, focussing on equality and inclusion in the industry.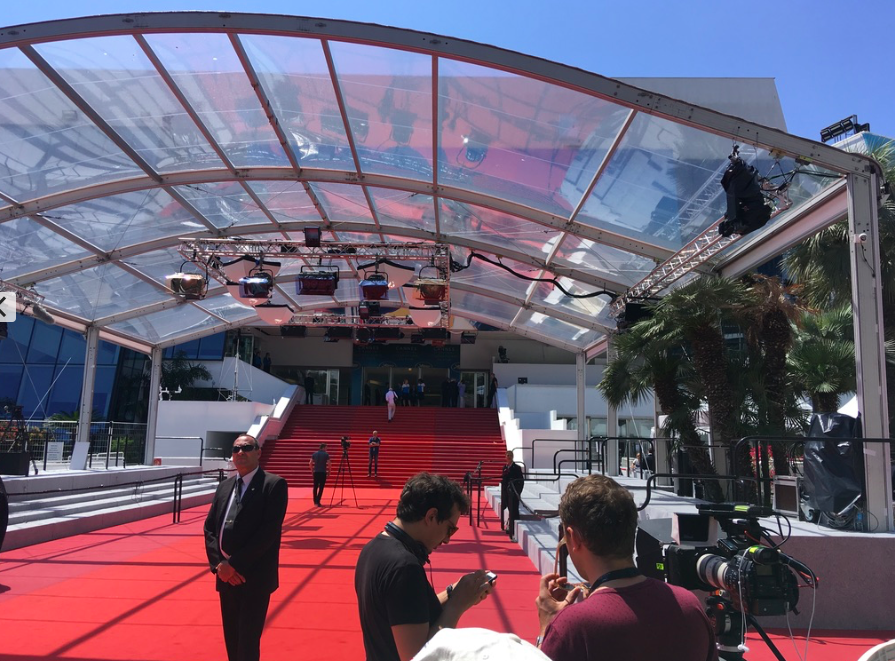 Irish Film School
With the launch of our new summer courses in filmmaking, film directing, screen writing, film production, VFX and the business of film we are looking forward to welcoming our students to Dublin on July 23rd 2018 and giving them the tools to perhaps walk the red carpet at Cannes one day.

Want to Know More?
For full details on all of our filmmaking courses please email This email address is being protected from spambots. You need JavaScript enabled to view it. for more details or enquire at www.irishfilmschool.ie